9 Amazing Games
Come play, and see why nothing compares.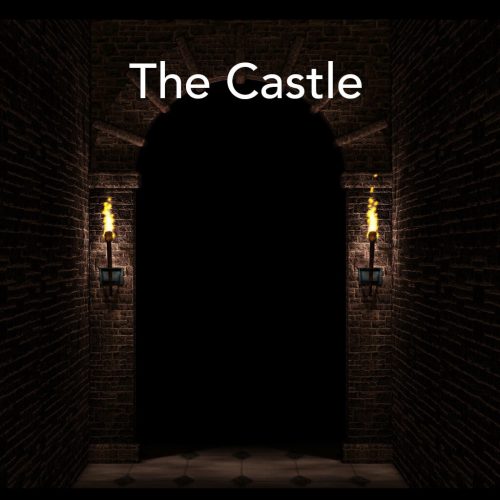 The Castle is our most expansive escape game to date with a drawbridge, a 400 square foot skylight, and even a little magic. At 35 feet tall, The Castle is full of surprises, music, riddles and adventure like no other escape game before it. With 2 years of development, over 10,000 pounds of concrete, and a whole lot of love, this is it, The Castle.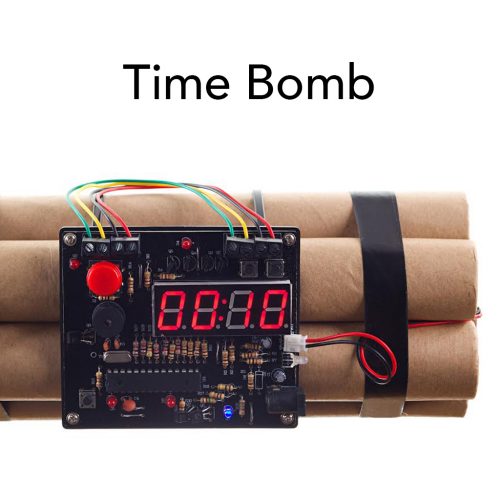 The countdown has begun! A former CIA agent has set a bomb to go off inside his safehouse and destroy the evidence of his crimes. Your mission? Solve the mischievous puzzles, riddles and more to defuse the bomb before you and the evidence go up in smoke! Don't snip the wrong wire!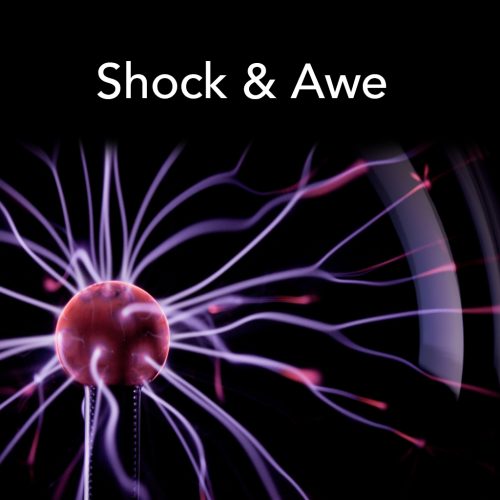 Nikola Tesla was an incredible inventor and mad scientist. You are applying to be his apprentice, but not unless you can power up his laboratory. He's given you one hour to escape the mesmerizing lab with over 10,000 lights, lasers, a giant mirror ball, and much more in this electrifying room!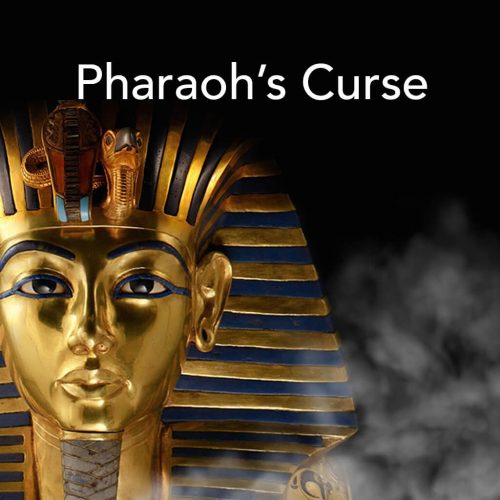 Forget everything you know about escape games. Pharaoh's Curse is a mind bending, immersive adventure that is one of a kind. It is one of the only escape games in the world with NO locks or keys, and features water effects, and many other effects across multiple floors! Will you break the curse and escape in time? Or will you fall victim to the Pharaoh's Curse like the explorers before you?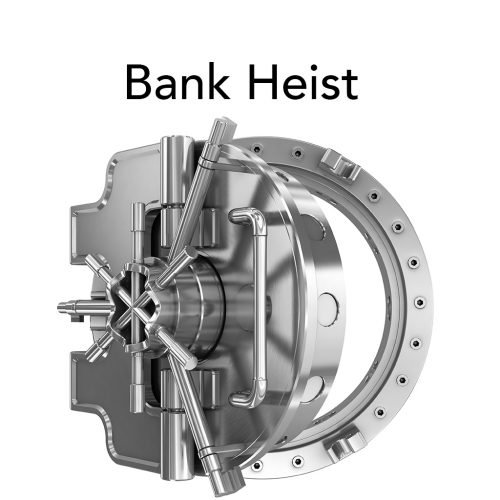 Everyday at midnight, the bank security system resets for one hour. Your friend who owns a toy store has been planning a Bank Heist and was caught. He left you some notes and clues to pull it off yourself, but there's one problem... you still need to find a way in. Breaking into the bank is sure to leave your head spinning. Grab as much money as you can and get out before you're caught red handed.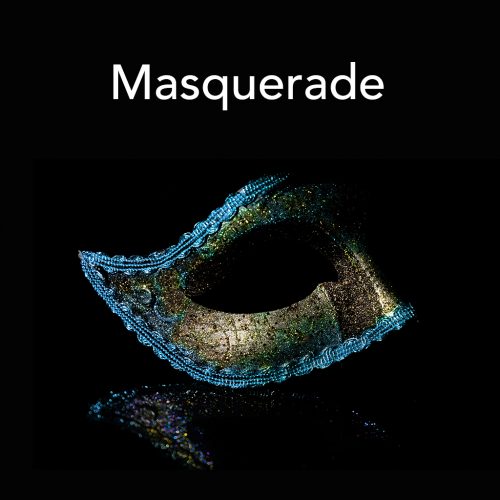 Masquerade is not an escape game, rather it's a murder mystery and your group is the game, so get dressed up and grab a mask! You will then set out to unmask the murderer among you by scanning your tablet computer into one of the 6 rooms of the mansion. But, be careful because the murderer is amongst you, and you never know where they'll strike next! Kill the murderer before they get to you in our first ever replayable game. Not recommended for people who are not technically inclined. Feel free to call or visit for more information.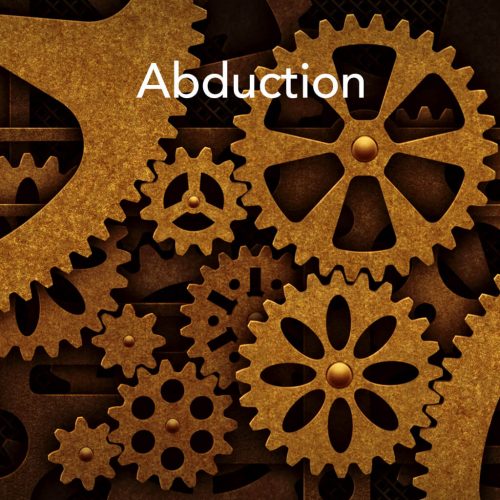 Ripped from a scene in a movie, you have been abducted, handcuffed and trapped in a remote cabin as the next potential victims of a serial killers twisted game. Can you beat his machine and find a way out... or will you become his latest failed experiment.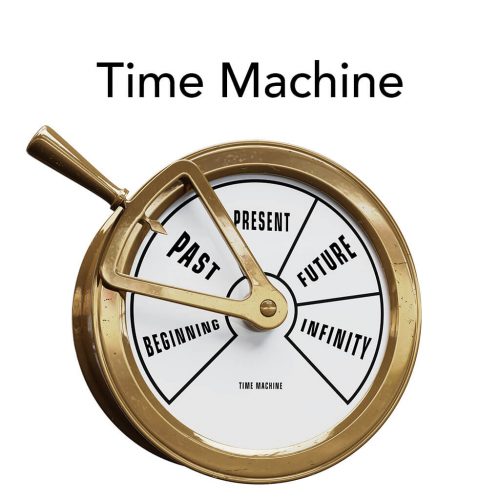 Go back in time to a world of puzzles and surprises like we've never done before. Visit other decades and retrieve the artifacts to power the Time Machine before you get lost in time.
Made with real jail cells from a decommissioned prison, you've been locked up in our most dynamic and physically demanding game yet. Get immersed in the prison and scale down the walls before your time is up and you're caught red handed. Some of our most clever puzzles and surprises await you in the world's largest and most realistic prison escape game: Prison Break.
World's
Biggest and Best
Escape Games
"I've played every game y'all have so I think I can safely say that y'all have the best games! They are each so much fun to play and so interactive. As long as you keep having games to play I'll be there."

Brianna
"Was a blast!!! Have enjoyed everyone we have done here so far. We will be back,to,do the rest!!"

Angelena
"This was our fourth time at Coundown and we have had a BLAST every single time! Games are challenging and exciting and staff is always friendly and helpful. It's a super fun activity for birthdays, date nights, or just a fun family outing. Thanks for providing quality service and entertainment."

Wayne
"My daughter took some friends for a birthday party! They all loved it! They almost escaped! I wish you had at least one room that was geared toward kids! I think that would be fun!!!!"

Robin
"Really enjoyed the castle. Clues had "rhyme and reason" which made the games enjoyable. The clues lead you in a direction (not completely random and guess how to apply them). Setup was impressive. Well thought out game. Recommend for folks who like a challenge but not impossible to figure out."

Tom
Who we are
Countdown Games is a collection of the best escape games in the world. We spare no expense making the most custom, exciting and immersive experiences possible. Call in or walk-in to get a private tour and meet the team.
How we're different
Our games are 4 or 5 times bigger than the average escape game, fully customized and even though we're the biggest and best, our games are the most affordable. Our puzzles are not meant to be frustrating but to have plenty of wow-factor and most of all, fun.
What to expect
Everything in our videos and photos are actually in our games. Unlike other places, we don't use a lot of fancy photos or videos only to disappoint you when you come in, expect state of the art games, well thought out puzzles and movie like sets because we aim to exceed your expectation in every way!