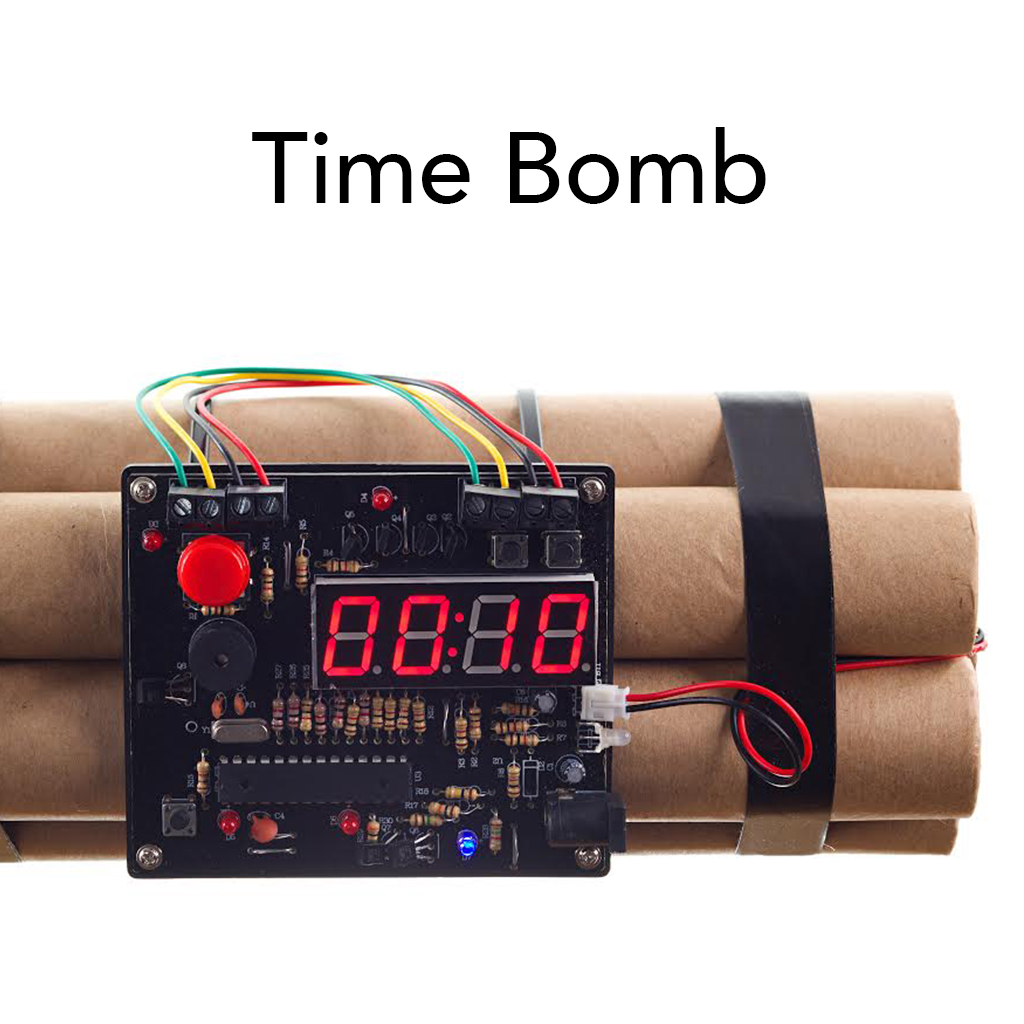 The countdown has begun! A former CIA agent has set a bomb to go off inside his safehouse and destroy the evidence of his crimes. Your mission? Solve the mischievous puzzles, riddles and more to defuse the bomb before you and the evidence go up in smoke! Don't snip the wrong wire!
BOOK NOW

1 – 10 Players

Minimal Physicality

60 minutes

Difficulty
The very 1st game that we opened. And it's still a big hit.
keys to choose from, but only one is correct.
wires to cut. Don't cut the wrong one, or you blow up.
Book now
or Call us at 859-447-0885 and we'll book it for you!